The Romans Road to Salvation is a series of verses from the book of Romans that have been used down through the ages to help millions of people all over the world to understand their need for salvation, and point them to the way of salvation, which is Jesus Christ.
Please read the verses below. If you are willing to admit that you are a sinner and begin relying completely on Jesus's death as the payment for your sins, then you can be saved. "For whosoever shall call upon the name of the Lord shall be saved" (Romans 10:13).
If you aren't sure if you are saved, or have other questions about how to be saved, please don't wait! Ask for help today. My phone number is 318.692.0523.
Bro. Brandon Jones
Interim Pastor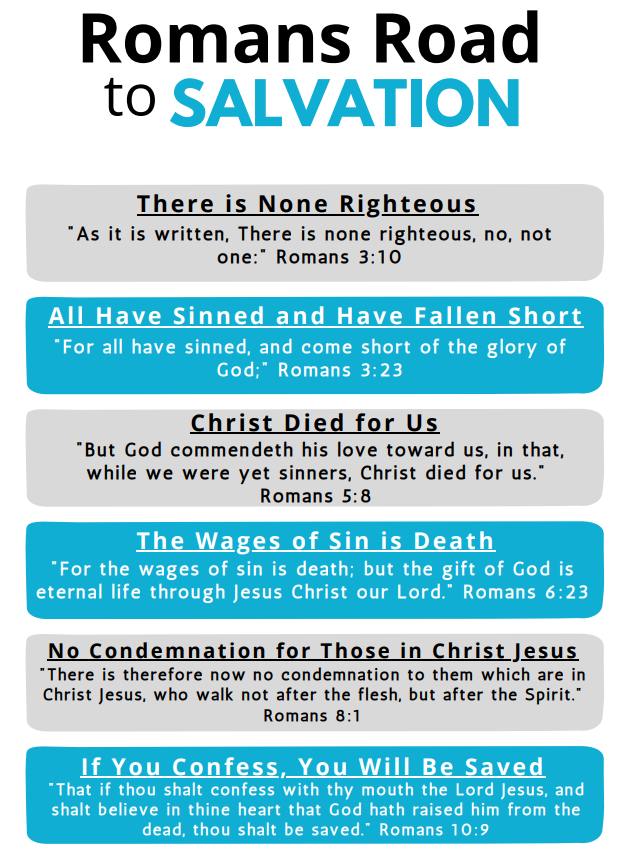 Once you are saved and have been scripturally baptized, you can unite with Bethel Baptist Church as a member where we will help you grow in your relationship with the Lord. You do not have to be a member to attend our services. We have other regular visitors, but there are many important reasons to become a member of one of the Lord's true churches. You can become a part of our church family at Bethel in one of three ways:
By your profession of faith in Jesus Christ, followed by scriptural baptism.
By transfer of letter from another church of like-faith.
By your statement of faith in Christ, having already been scripturally baptized.